The Choir
---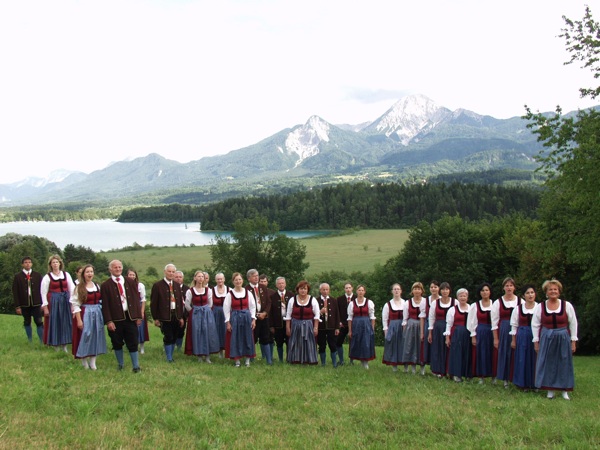 The A cappella Choir developed in 1964 from the male voice choir in Villach founded in 1855, and is the fourth oldest choir in Carinthia. In the more than five decades since its foundation as a mixed choir directed by Professor Wulz it has performed the most significant works of sacred and secular choral music from every period of European music and has made them accessible to a wide audience through concerts, radio and TV programmes as well as records and CDs.
The Monteverdi Vesper, Handel's oratorios Messiah, Alexander's Feast and Judas Maccabaus, Bach's St Matthew and St John Passions, the Christmas Oratorio and the Mass in b minor, cantatas and motettes by Bach and Schütz, the Mozart Requiem, Beethoven's 9th Sinfonie, Mendelsohn's oratorios Christ and Elijah, the German Requiem by Brahms, Verdi's Requiem, masses by Palestrina, Byrd, Mozart, Bruckner and Martin, Orffs Carmina Burana, the Symphony of Psalms by Strawinsky, the Gloria by Poulenc, Dvor¹ak's Stabat Mater, Arthur Honnegger's King David and Joan at the Stake and many others, these are the major choral works which Professor Wulz performed with his choir over the last five decades.
Folksong is also given serious attention.
In addition to the big concerts there are about 20 major and minor appearances per year including church services, TV and radio broadcasts and CD recordings. With its concerts the choir has made a substantial contribution to the cultural life of Villach and the province of Carinthia, for which the choir received the award for culture in March 1987.
The choir has not only appeared in its hometown, but recently it has given concerts in Klagenfurt, Graz, Vienna, Linz, St Florian, Innsbruck, Meran, Szombathely, Udine, Berlin and Paris.
Concert tours have taken the choir to Belgium, twicw to Japan and to South Africa, where it took part in an international competition and attained excellent results. The last concert trips went to Singapore, England, and Ireland.
In 1996 the choir gave a well received concert In London in memory of the 100th anniversary of the death of Anton Bruckner , performing the mass in e flat in cooperation with the Academy of Music of London.
For its outstanding achievements the choir was awarded the Ferdinand Grossmann Award in April 2000. When participating in the 2011 "Österreich singt"-competition the choir received an unanimous "Excellent" from the jury.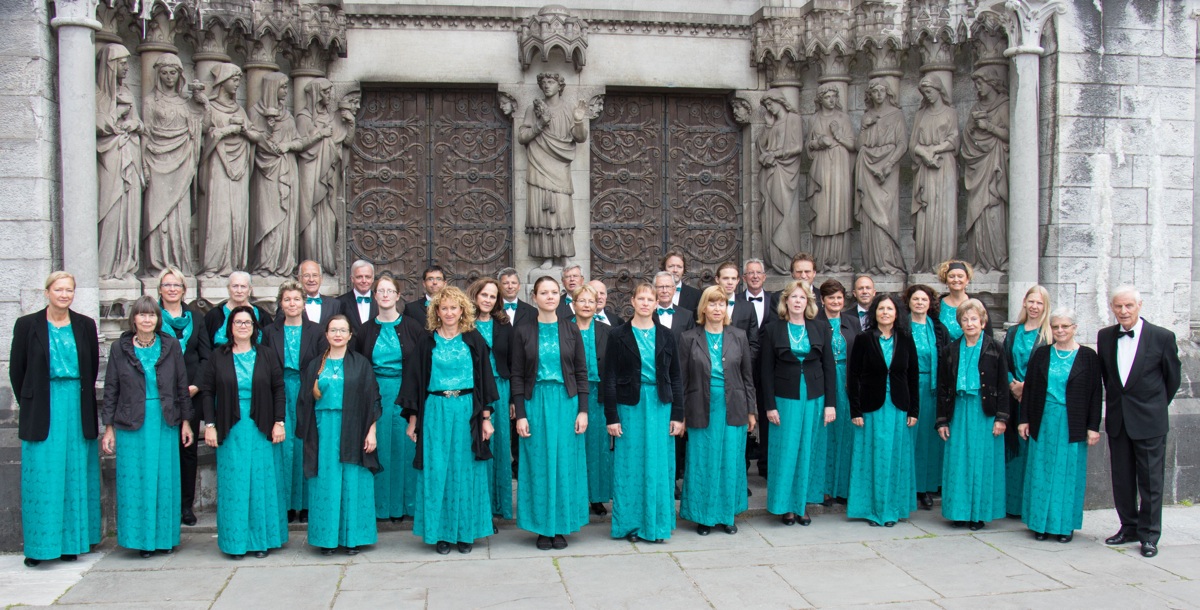 Photo by Bernhard Mayer 2015